The team of Morphoria a communication design studio along with the graphic designer Jazek Poralla, both based in Düsseldorf, have created the identity image for the museum Kunsthaus NRW Kornelimünster located in Aachen, Germany. frghny
Kunsthaus NRW is an exceptional and particular museum located in an old Benedict abbey founded by a French monk of the order of the Benedictines of Aniane. Later on, the cloister turned into a convent, a particular residency and a teacher's college. Finally, after the Second World War became a federal archive for the state of the North Rhine-Westphalia or NRW until 2005. Since then, the building has been restructured as an exhibition venue.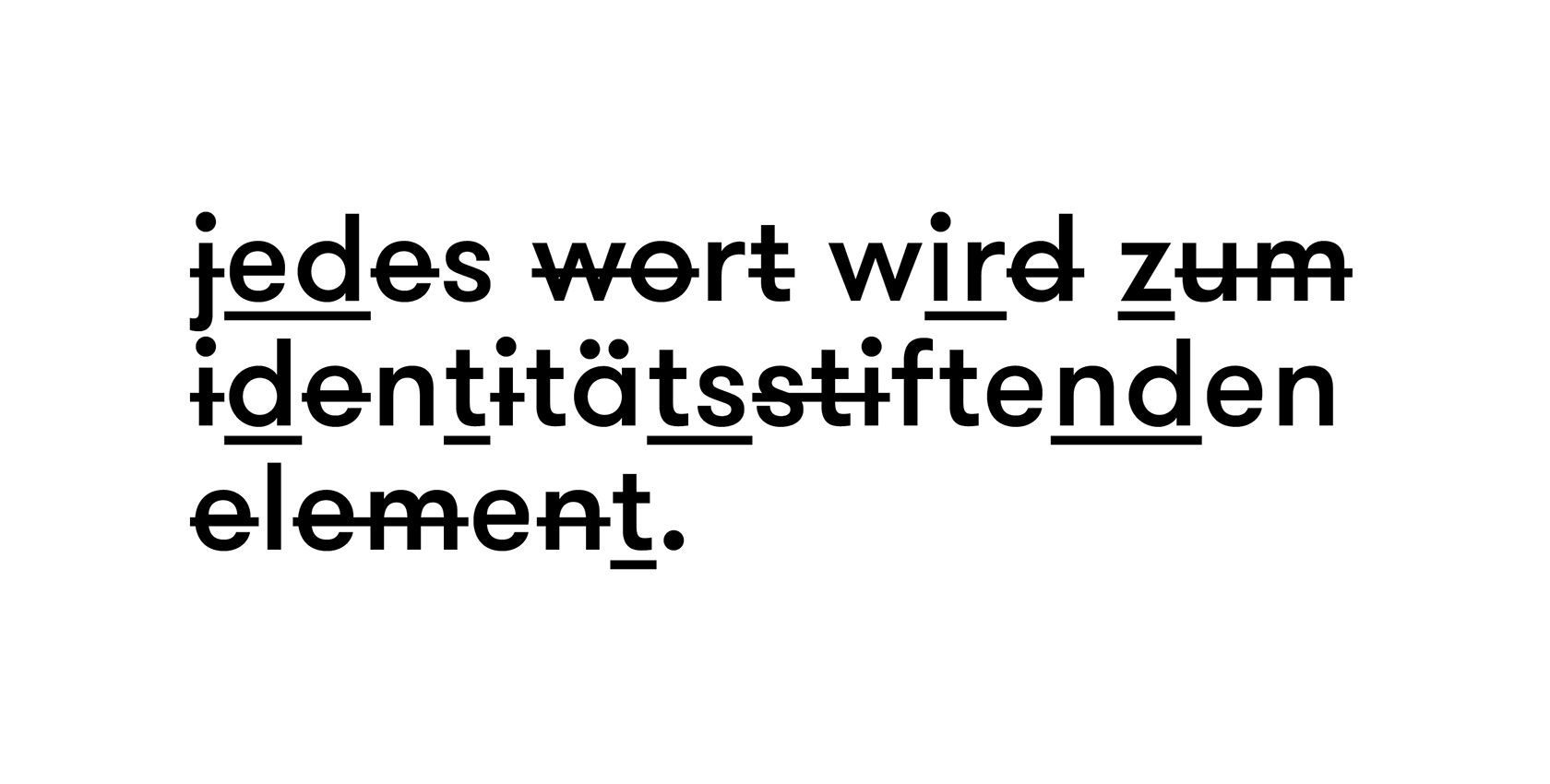 Morphoria and Poralla created a visual language where content was the turning point to the concept of the identity. The element that helped them to develop this idea was the typography. By readjusting the font to the curation process, they designed a dynamic logo typeset for each of the characters.
Typography structures the identity, providing a strong character and also organizing the different components such as the photography or the blank spaces.
The wide variety and the high level of specialization made of this identity able to brand each graphic application in a subtle manner depending on the platform or event.
We wouldn't be wrong if we say that instead of designed a graphic identity they have created a graphic system able to adjust in different situations.
A system is more than a mere sum of parts; it is the individual functions in the parts and its intrinsic relations between the other components. Karl Gerstner, the Swiss designer, typographer and artist, that has died this past first of January, has been one of the most relevant designers of the XX century, implementing grids and systems to the design process.
In conclusion, Karl Gerstner has left an incredible work behind, becoming a referent for many actual designers such as Morphoria collective and Jazek Poralla.
The corporate design they have created for Kunsthaus NRW is a very good project that combines the best of two times. Contemporary look with Modern compositions and structures.